Free Guide
Updated July 12, 2022
How To Monetize Your Travel Content With Airline Affiliate Programs
Learn how to make money from your travel blog, YouTube channel, or social media page by promoting flight tickets online (with real examples).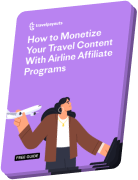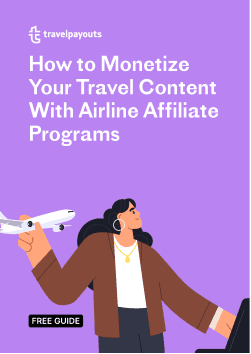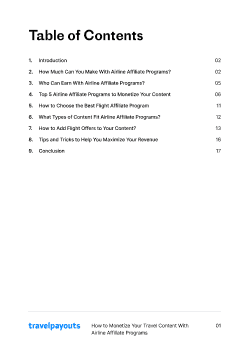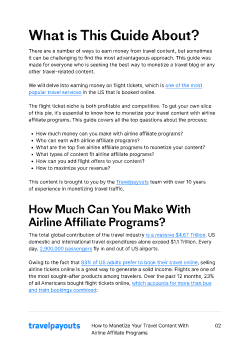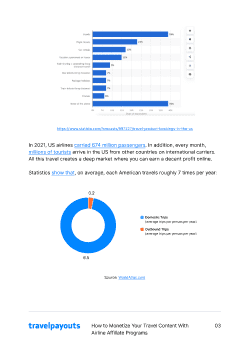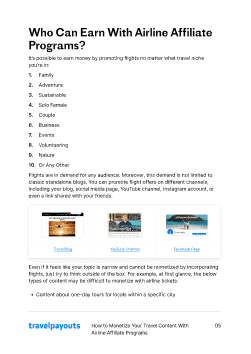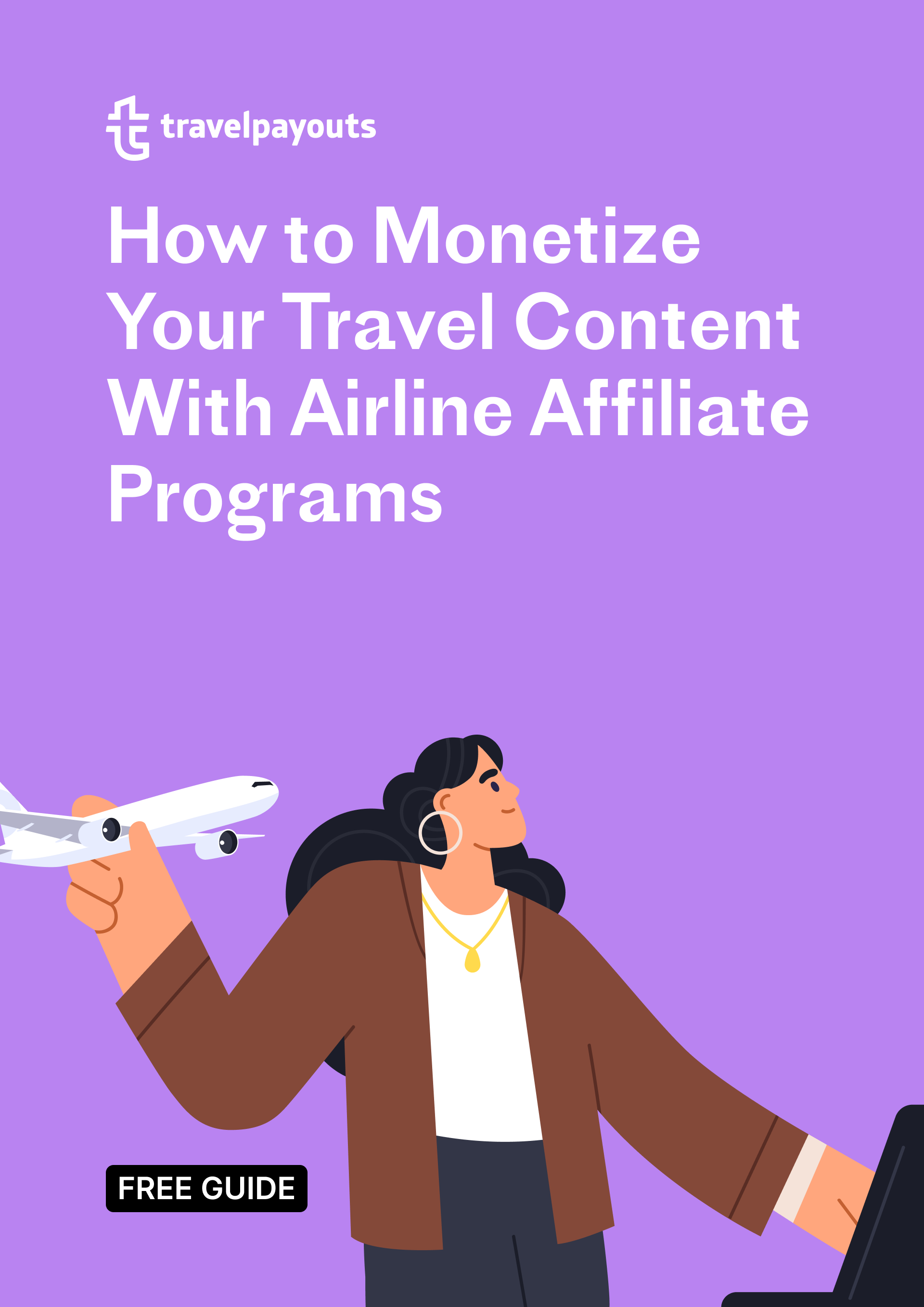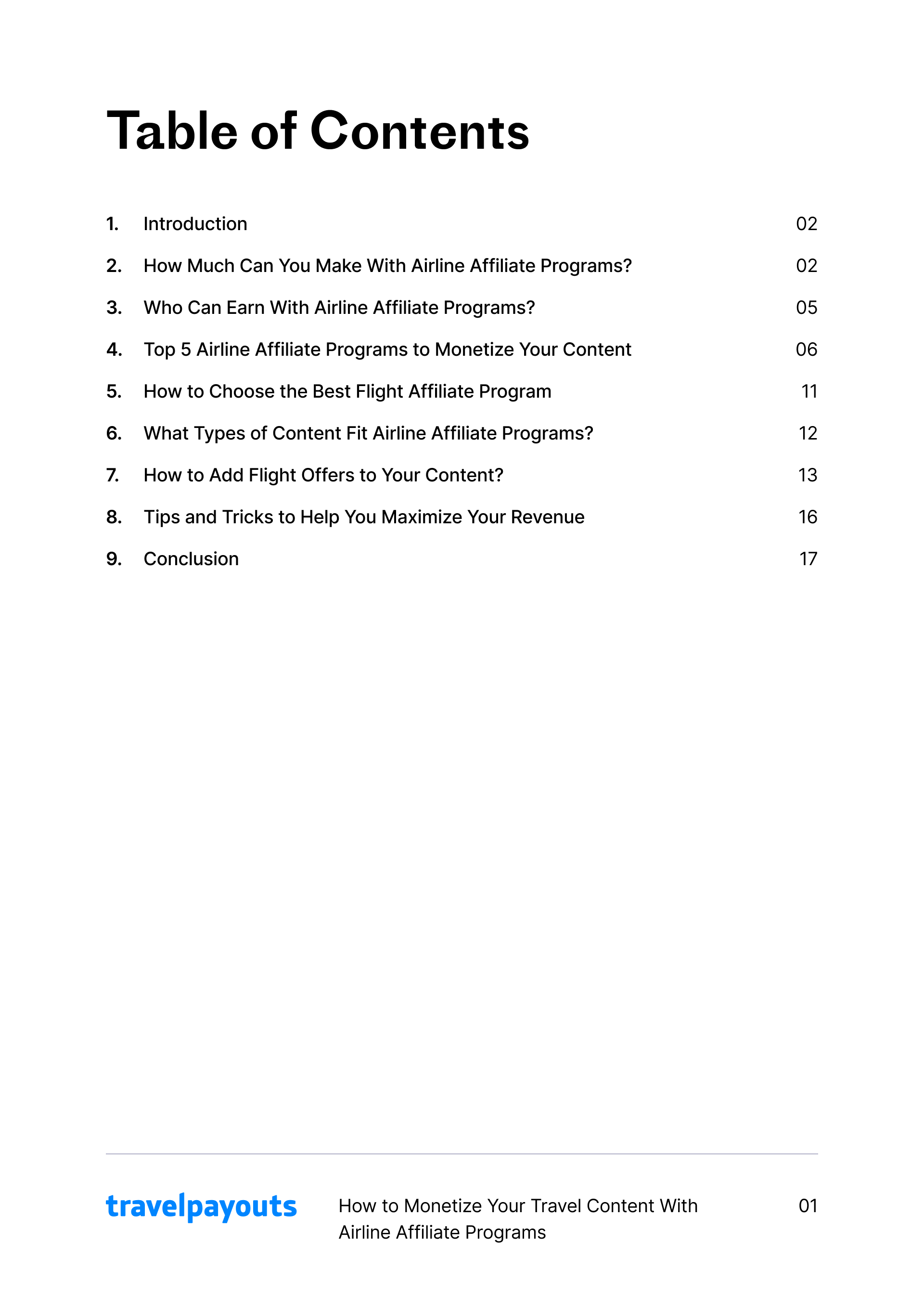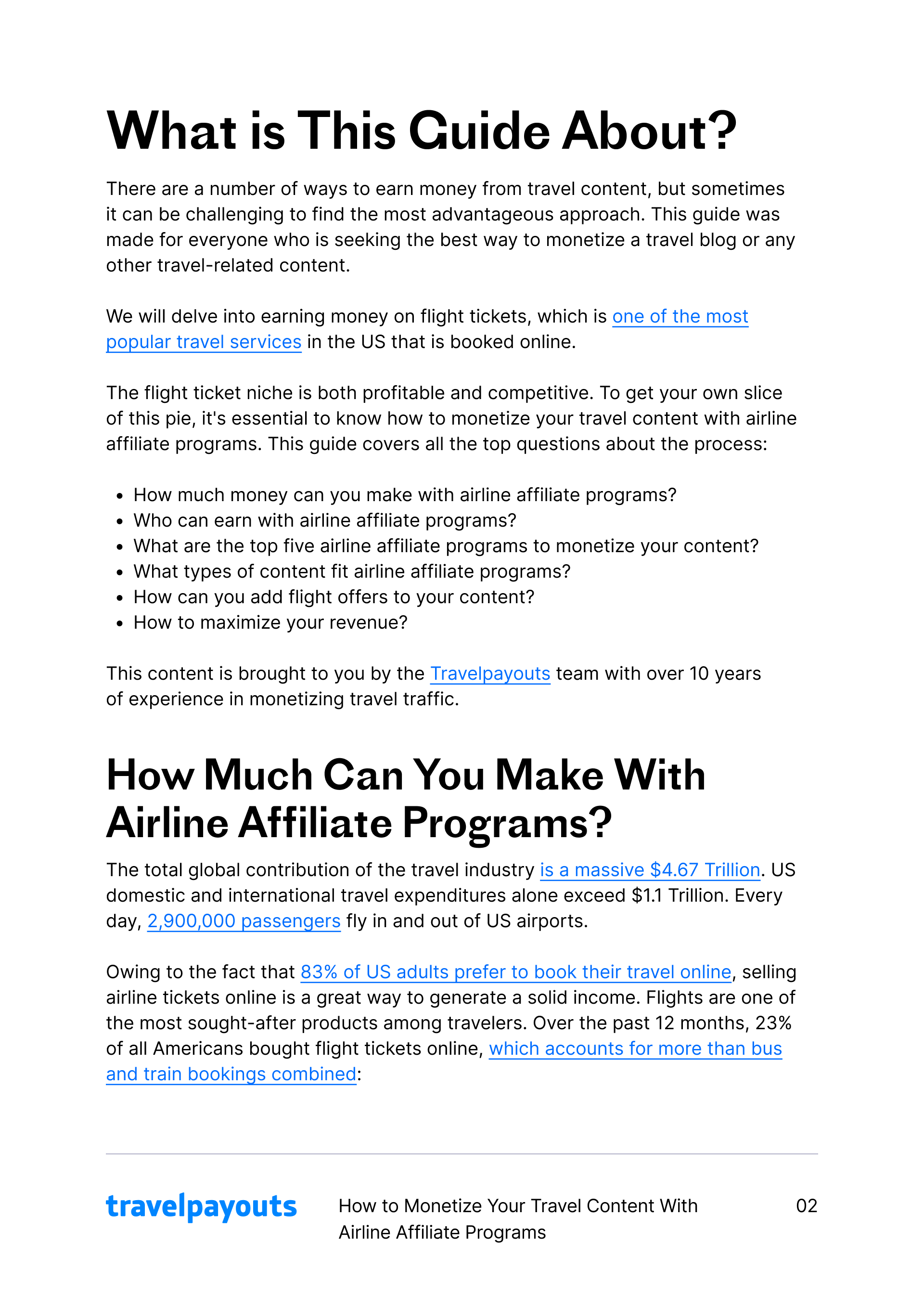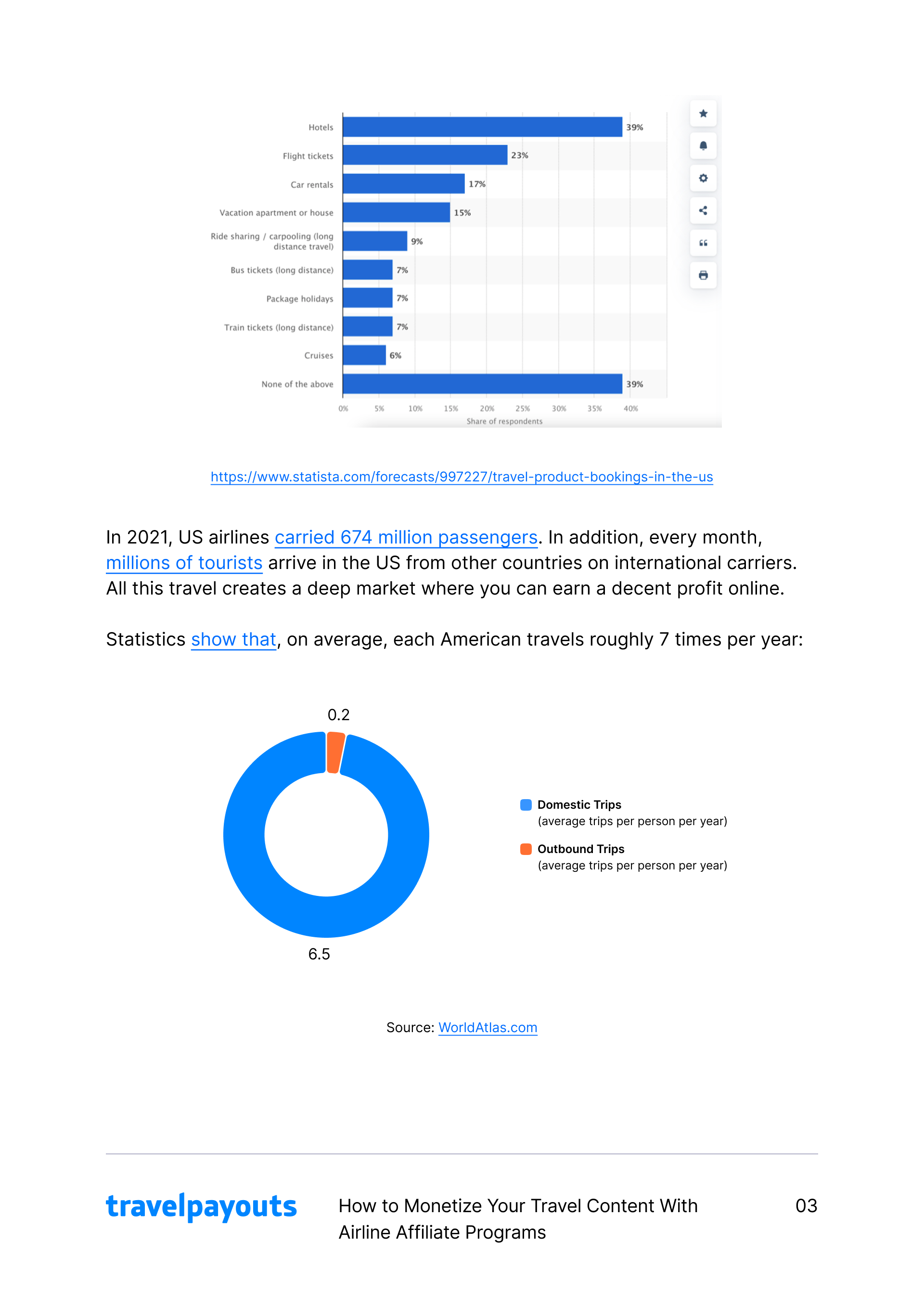 Who Is This Guide For?
Travel bloggers looking for a way to turn their blog into a lucrative pursuit
Travel vloggers willing to promote flight affiliate programs in their videos and earn more with their channel
Social media influencers who want to help their audience find the best flight deals while boosting their own income
Other content creators in the travel industry and beyond
This In-Depth Guide Includes:
A list of the best airline affiliate programs
Who can earn with airline affiliate programs
The most suitable content to sell flight tickets
How to add flight offers to your content
Ways to maximize your revenue
FAQs
What is an airline affiliate program?
An airline affiliate program is how brands, such as Skyscanner, Kiwi.com, WayAway, CheapOAir, or others, use to connect with partners who have access to a travel audience such as travel bloggers and social media influencers.
Why are airlines and metasearch services running travel affiliate programs?
Flight ticket affiliate programs operate on a win-win model. Companies receive more sales and partners get fair pay for each of those sales. Companies have a product and partners have the audience that needs said product. Airlines and metasearch services run travel affiliate programs because these programs are an effective means of attracting customers.
How do travel bloggers make money with airline affiliate programs?
Travel bloggers recommend flight tickets to their audience and receive income from each ticket sold. For example, partners share links to specific brands, place banners, or embed search forms on their travel blogs. Bloggers earn in a similar way with other travel affiliate programs.
How much do travel blogs earn on flight affiliate programs?
This niche market offers a lot of earning potential; however, it all depends on the volume of your traffic and which travel destinations your audience is interested in. In this guide, we provide more information on how much travel blogs make.
How can I become a travel affiliate partner and earn money?
To become a travel affiliate partner, you should join one or more airline affiliate programs. To earn money from these airline affiliate programs, simply share flight tickets with your audience via links on your website, social networks, or other sources.
What is Travelpayouts and how can it help me earn money as a travel blogger?
Travelpayouts is a digital partnership platform and your one-stop shop to monetize travel content that unites 300,000+ partners and over 100 travel brands. After registration, you gain access to various travel affiliate programs for flights, hotels, car rentals, tours and activities, train tickets, etc.
Can I promote airline affiliate programs through Travelpayouts?
More than 100 travel affiliate programs are available on Travelpayouts, including airline affiliate programs such as WayAway, Kiwi.com and CheapOair, which you can join and promote via your channels and content.
Does it cost me money to set up an account?
Travelpayouts is 100% free to join. Each partner has access to a wide list of affiliate programs, extended statistics, a detailed knowledge base, and 24/7 support.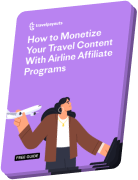 Ready to Monetize Your Travel Content?
Download The Free Guide